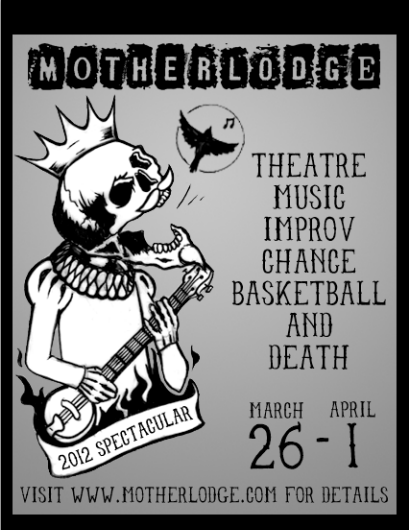 While this town is buzzing about basketball, I've been going crazy with excitement about
Motherlodge 2012
.  To make things ever better, the Motherlodge folks have given us two tickets to each of the shows below:
1-Friday Night: Slow Charleston and "Crawling Between Heaven and Earth" world premiere
2-Saturday Afternoon: "Crawling Between Heaven and Earth" matinee (all ages), 2pm
3-Saturday Night: Spirits of the Red City and "Crawling Between Heaven and Earth"
4-Saturday Late Night: Lady Rizo and Shelby Park Soul Stew
There will be 8 winners.  One ticket each.  Because I know everyone's schedule is different, comment below with which day you would want to go and your name.  Random comments are always encouraged too.  We'll announce the winners on Thursday morning.
All of the "Crawling Between Heaven and Earth" shows will feature music by the Slow Charleston and Bonnie "Prince" Billy.  Here are the details on the shows.
MOTHERLODGE TICKET INFORMATION
"Crawling Between Heaven and Earth"
Re-imagine Shakespeare's "Hamlet" as it might have played out in a rural American town in the 1920′s. Shakespearian actor, educator, (and former Power Ranger) Jason Narvy will develop his original idea for this adaptation in Kentucky during the week with playwright Eric John Meyer, Louisville musician Chris "Roadie" Rodahaffer and actors and musicians from New York, Louisville and Whitesburg, KY. The premiere of "Crawling Between Heaven and Earth" for Spring Motherlodge will be followed with a remounting in New York City for Fall Motherlodge later in 2012. (Friday March 30 and Saturday March 31st at The Rudyard Kipling)
"Crawling Between Heaven and Earth" will feature music by The Slow Charleston and Bonnie Prince Billy.
Lady Rizo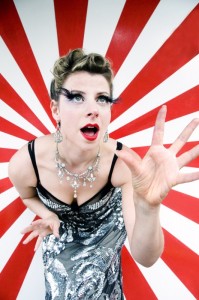 A returning Motherlodge favorite, Lady Rizo will bring her mix of sexy song and schtick to Louisville for a special late-nite Saturday set.
New York Magazine recently placed Lady Rizo in the highbrow/brilliant matrix of New York magazine for her Nina Simone concert at Joes Pub. She has recorded with Yo Yo Ma (the Grammy winning Songs of Joy And Peace) and with Moby (vocals on Pale Horses).
The Slow Charlston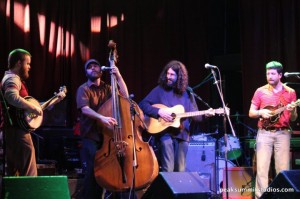 Traditional and progressive acoustic music with a fresh perspective from longtime Louisville music regulars and former members of Arnett Hollow, Fire the Saddle and Waddy Peytona (among other bands).  The Slow Charleston on Facebook